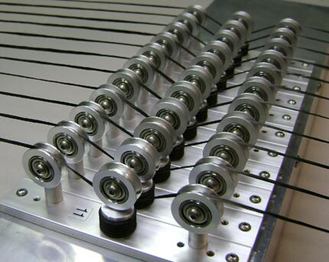 In upstream composites production processes, it is often necessary to control a fiber
or a band of fibers to an optimum tension value. However, identifying the correct tension is often overlooked, and production processes still utilize tensioning systems which were developed decades ago without much consideration.
If the starting tension at the creel is not controlled properly, then the final product may be constructed of fibers with varying tension. As a result, it will not fully utilize the strength of all fibers equally. This can degrade the mechanical properties of the final product.