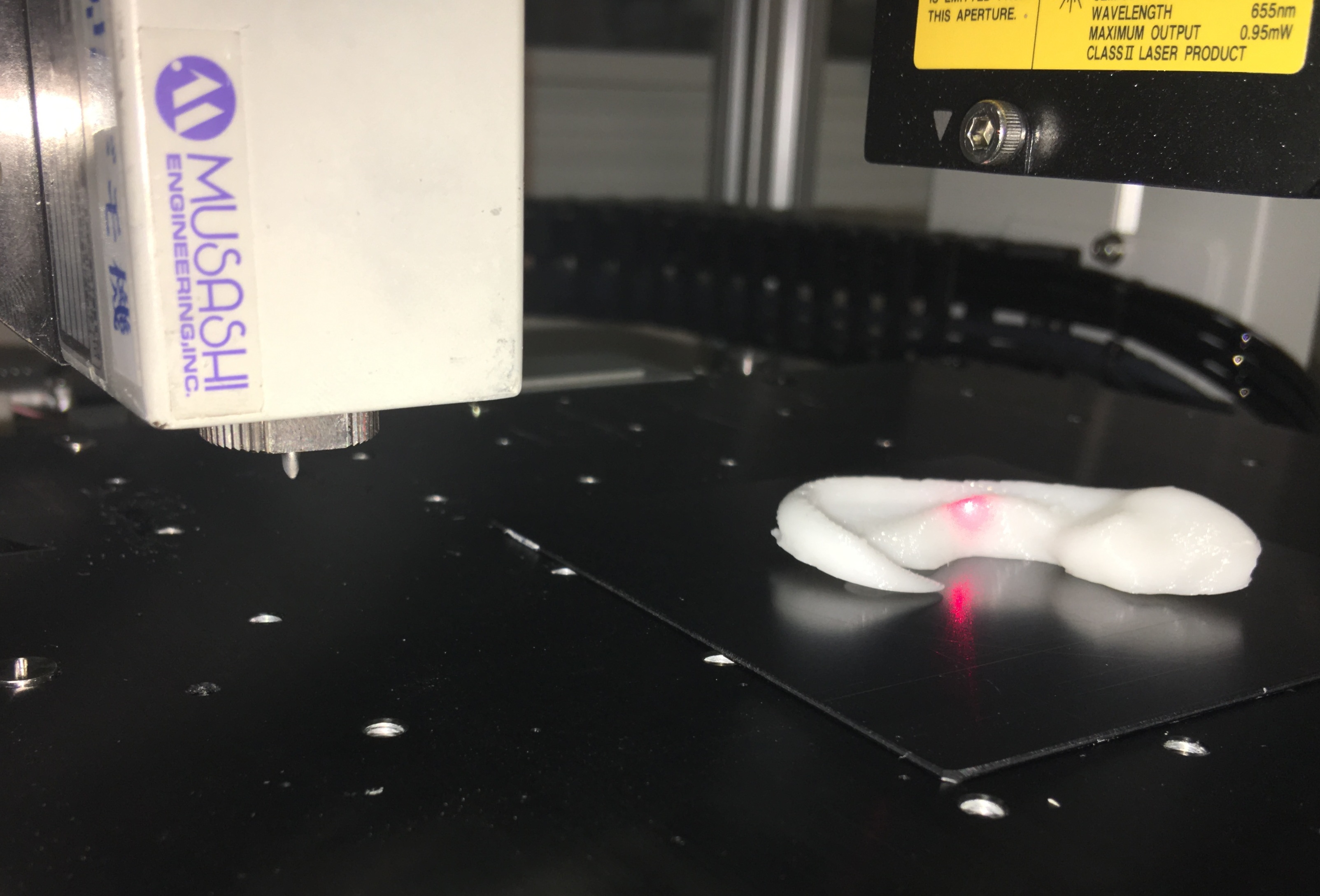 The new version of MuCAD (the programmable dispensing software interface for the Musashi desktop robots) now includes a feature to create dispensing profiles from G-Code. This makes it possible to dispense 3D structures from three dimensional CAD data with ease.
Musashi Engineering has been a leader of industrial dispensing and dispensing robots for over 40 years. Their vast experience with dispensing makes their equipment the perfect fit for bio-printing, which can involve a wide array of liquids with differing mechanical properties and viscosities. The equipment has been proven in the harshest industrial environments such as automotive applications or electronic applications, which not only demand high precision and high output, but required to be economically appealing as well. Refined over decades of industrial applications, Musashi dispensers and dispensing robots will provide the accuracy and affordability for your bio-printing needs.
Below are some further details on the G-Code enabled software for 3D dispensing, and other equipment that will aid in your bio-printing needs.