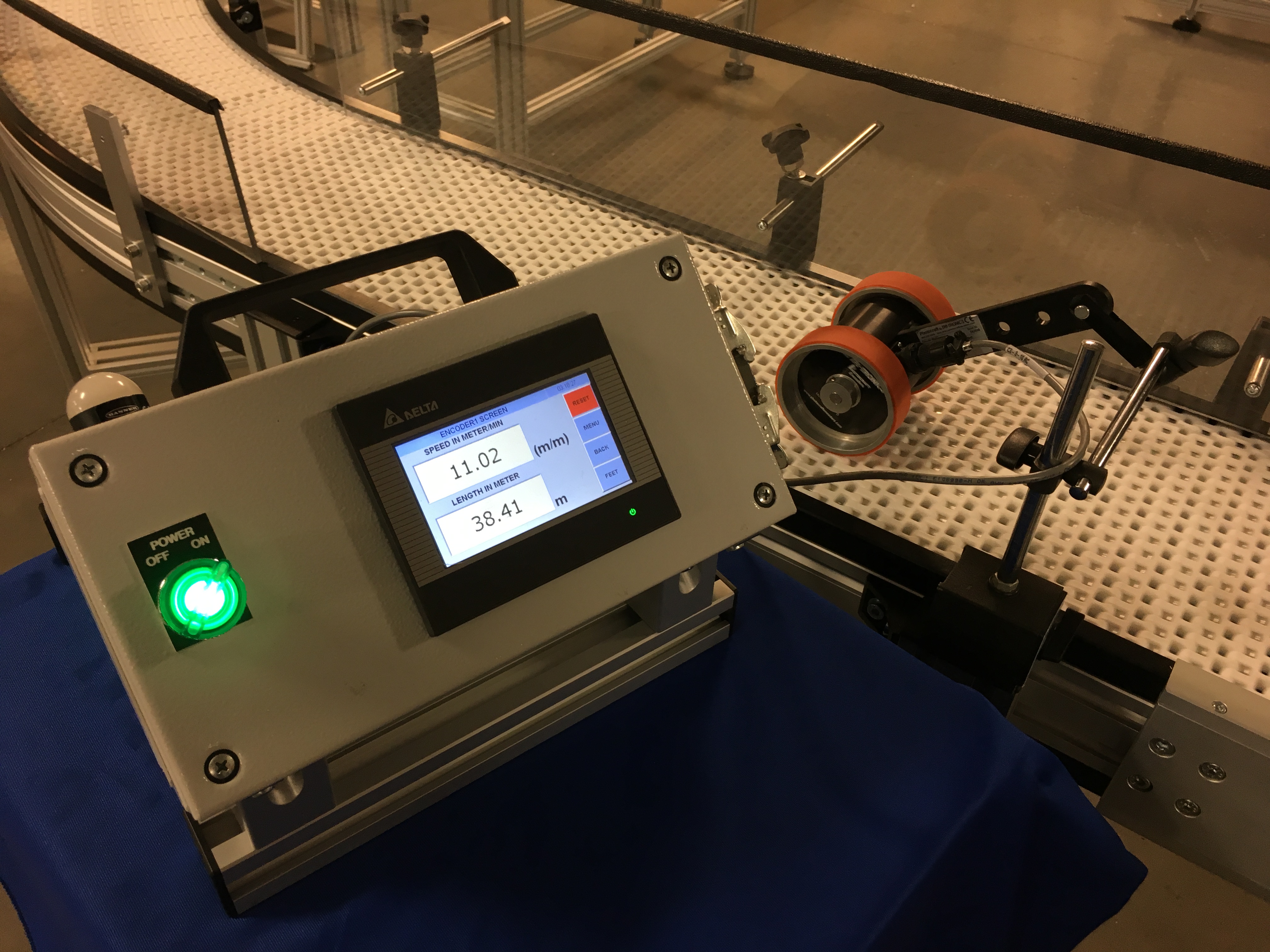 If speed and length calibration and verification with NIST traceability are a vital part of your ISO program, you need the proper test equipment to validate and maintain the accuracy of your production and process monitoring equipment.
A Portable Measuring Solution
At Izumi International, we produce feed rollers, nip rollers, pinch rollers, stretch rollers and driven winding systems designed to maintain a constant driving speed on fibers or web materials. To calibrate our equipment, we built a portable calibration tool to quickly and accurately measure product length and the line/surface speed of rollers, webs, belts and product. We realized this tool would also benefit our customers Quality and Maintenance groups that need to validate machine Line Speed/ Length displays or to troubleshoot and maintain their equipment.
The PLSC-1000 portable counter provides a NIST traceable speed/length calibration system designed to be easily moved around and mounted to production equipment for test, calibration and verification of speeds and lengths shown on the production equipment displays.