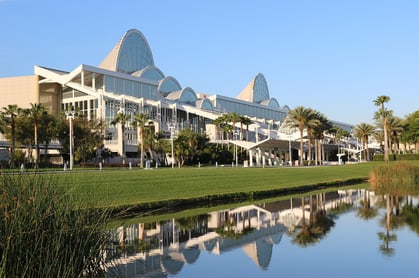 We here at Izumi International are looking forward to attending The Composites and Advanced Materials Expo (CAMX) in Orlando, running from September 11 to 14.
Why we're attending CAMX
CAMX is a great opportunity to see new innovations in the composites and advanced materials industry.
One of the largest such gatherings in North America, the convention features 300 teaching sessions and more than 500 exhibitors. It attracts approximately 8,000 attendees, giving participants the chance to network with industry leaders, recruit new talent, see the best equipment on the market, and make valuable connections.
CAMX also actively engages the next generation of leaders in the field, with a University Research Symposium for students to present papers, and the CAMX Race, which offers cash prizes for students and young professionals who can answer industry questions the fastest and most accurately.
Here's a taste of what else to expect:
Come by our booth
Representatives from Izumi International will be at booth P83, and we'll be demonstrating two of our more popular products: the KTAW carbon fiber winder as well as our unique PLCS-1000 Portable Length and Speed Counter. Come see these pieces in action and ask us any questions you may have about carbon fiber handling—we'd love to talk with you!
Conference details
The Composites and Advanced Materials Expo
September 11-14 (Registration opens Sunday, September 10 at 1 p.m.)
Orange County Convention Center in Orlando, FL
We hope to see you there!