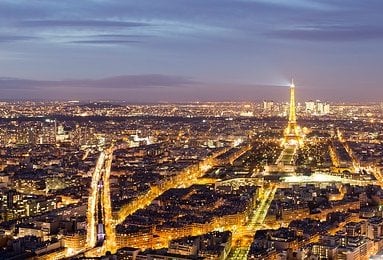 JEC World International Composites Event, the earth's largest composites show, will be held March 14-16, 2017 at Paris Nord Villepinte Exhibition Center, just outside of Paris.
Drawing 37,000 visitors from more than 100 countries, JEC World is a can't-miss event for those in the carbon fiber industry. It offers three days of presentations from experts in the field, live demonstrations of new technology, and 1300 exhibitors displaying the latest applications of composites.
The conference offers unique benefits to those in all stages of carbon fiber production. In addition to excellent networking opportunities, JEC organizes more than 900 business meetings to help entrepreneurs and business owners meet and potentially form new partnerships. You'll also find numerous opportunities to promote your work to the right media, thanks to the Press Club.
If you're looking for fresh ideas, pay special attention to the presentations in the Startup Booster program, where entrepreneurs who are innovating new technologies have a unique platform to present their work.
If you're looking for reliable carbon fiber manufacturing equipment, visit us at our booth! Izumi International will be at Pavilion 5A at Booth P72.3, and will be available to discuss specifics on equipment for carbon fiber production, including the following products:
lab scale or pilot line scale carbonization systems
If you want to discuss specifics on downstream carbon fiber processes, Izumi International can assist you in the following areas:
guiding systems for carbon fiber
You can register for JEC World online. We hope to see you in Paris in March!